Restaurant review: Bibi's Kitchen, Wynberg
2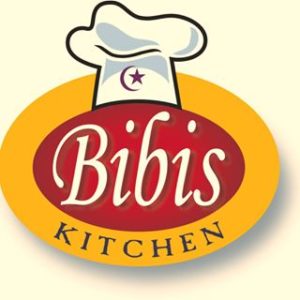 On Broad Road, between Wynberg train station and Rosmead Avenue, there's an unassuming red and white sign: Bibi's Kitchen. Inside, beyond the plastic tables and chairs, the back wall is covered with a menu of curries, salomies and sides. Standing at the counter is Chandbibi Brey: Aunty Bibi herself.
"I've been doing this for 32 years … eight days a week," she says. For a business that grew out of Brey's sideline selling bakes from home, it's been a mighty success.
Bibi's Kitchen is supported by scores of regulars – including Cape Cobras and Proteas cricketers – and has won awards for its North India-inspired dishes like Prawn Chaat, Butter Chicken, Lamb Rogan Josh and Chicken Shahi.
The Rogan Josh is dark and earthy; the meat is tender. The Shahi is luxurious – chunks of chicken fillet marinated in yoghurt overnight before being plunged into the tandoori oven on metal skewers. The shahi gravy is indulgently creamy, with enough tomato taste to prevent cloying.
All the curries at Bibi's Kitchen are what Brey calls "flavourful". The onion base is slow-cooked and sweet; the ginger, garlic and chilli is fresh and the dried spices are crushed and heated in a manner that best releases their flavour.
She's quick to point out that these are Indian curries, not Cape curries. Brey and her husband's grandparents were North Indian. Both Chandbibi and her husband, Noorodien, grew up in kitchens that smelt of rich gravy dishes, bejeweled rice dishes and creamy, nutty-fruity puddings. North Indian cuisine – the Indian food that is cooked in Brick Lane, London, and across the globe – was inspired by the food of the Persian court. It's a princely cuisine.
I wasn't surprised by how much I enjoyed the Bibi's Rogan Josh, meatier than a London Rogan Josh or the Chicken Shahi, as rich as a Roman pasta sauce. The yellow dal is a triumph of soft textures and flavours; the chicken breyani boasts exceptionally long, multi-coloured rice and generously creamy raita (yoghurt sauce).
But I didn't expect this to happen. I did not expect to be blown away by a Glad-wrapped koeksister. I only bought four koeksisters – and a granadilla cheesecake – because Brey told me her passion was baking. ("My husband does the cooking; all the curries are his.")
Where have these koeksisters been all my life? My teeth hadn't even finished their first bite and there were bells going off everywhere.
Bell One: It's so crunchy at the edges; with an oily frill like a fritter, but it's drenched in syrup … Bell Two: Is this fresh coconut? It tastes grated, and it has a fruity bite … Bell Three: How is this dough so soft; it's as soft as sponge cake … Bell Four: I could keep eating these until I fall over in a diabetic coma and I don't even have a sweet tooth …
Of course I've had Cape koeksisters before, those smooth oval doughnuts dipped in syrup and rolled in coconut. But the Bibi's koeksister is different. It's oiler and stickier – less evenly textured. It's stuffed with coconut, not rolled in it and there's less spice.
"Also, I don't use dried naartjie peel, which is a traditional ingredient," Brey told me when she offered me the styrofoam tray at the till.
Next up is the granadilla cheesecake. Another revelation: The cake base – perfectly even and strong enough to hold the filling – transforms this slice into a light and more-ish teatime treat: more of an English cream cake than a cheesy-rich New York style cheesecake. The granadilla topping – sparingly used – adds a delicate tartness that reminded me of a French fruit tart.
The quality of the desserts at Bibi's Kitchen makes sense when you consider the excellence of the Indian breads that accompany Bibi's curries.
The mini puris – little puffed breads – are exceptional. The degree of butteriness is such that they are both as light as air and impossibly melt-in-the-mouth-ish. Served with the prawn chaat, they add an extra layer of luxury to an already decadent dish.
The naan bread is cooked fresh in the tandoori oven.
Brey's roti is excellent: plain, stretchy and fresh. The famous salomies at Bibi's are made with buttered rotis, also known as chapattis.
Did Brey train as a baker? "I did a course, after I had my children, just for fun," she says. "But I learnt from my mother."
If I'd read the Bibi's Kitchen website before I visited, I would have been primed for the koeksister and cheesecake.
"One of her grandest achievements," it says of Brey, "was winning 1st prize in a national baking competition, for a 3D Taj Mahal wedding cake back in 1987".
The fridges at Bibi's stock freshly-made desserts that are not easy to find outside India, like Sev (a traditional Parsi dessert made with vermicelli, almonds and sultanas), Sooji (semolina halwa pudding with almonds), Phirni (creamy rice pudding) and Barfi (milk pudding).
They are not available at the shop, but Brey's specialities include a sweet samosa with Taystee Wheat among its ingredients and a coconut-stuffed half moon pie that takes "forever to make, but it's so delicious".
Naeem Brey, Bibi's niece and a recently-qualified pastry chef, works full-time at Bibi's Kitchen. When her aunt retires she will take over the baking and desserts. Son Saeed is set to take over the kitchen from his father.
"In our family, food is in the blood," Brey says.
As Asif Nowar, a reviewer on the Bibi's website says: "Heard about this place and how people raved and thought, 'nyyy man hulle kan nie SO lekker wees!'. So I had to now check out this spot. YISSIS! Ek smaak my nou a nogge tikka chicken salmoie hos! YISSIS".
Bibi's Kitchen: 021 797 1054; Broad Road, Wynberg, Cape Town
Daisy Jones has been writing reviews of Cape Town restaurants for ten years. She won The Sunday Times Cookbook of the Year for Starfish in 2014. She was shortlisted for the same prize in 2015 for Real Food, Healthy, Happy Children. Daisy has been a professional writer since 1995, when she started work at The Star newspaper as a court reporter. She is currently completing a novel.
Like our content?
Show your support.
Subscribe