JJ's Indian Cuisine, Kalk Bay
4
Just one block from the fishing boats, on Harbour Road in Kalk Bay, is a big old corner house with millionaire views across False Bay.
This house has long been a landmark. For at least five years it was Theresa's Restaurant, painted pink, with a mermaid facing the busy road. Café Soul took over for a few years, and JJ's opened, with Shireen Ramdayal at the helm, a year ago.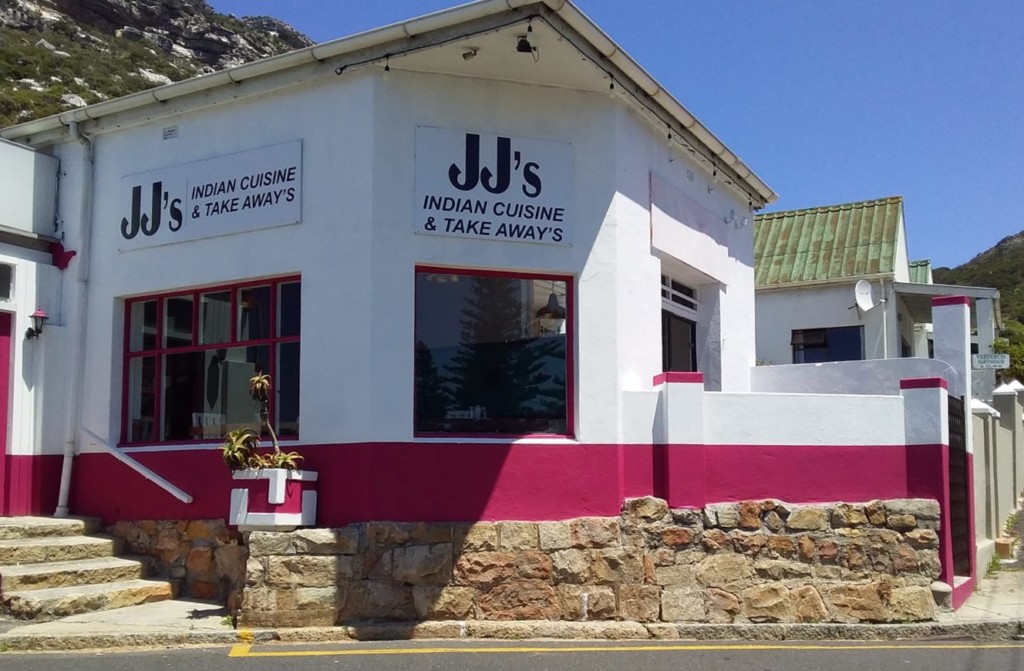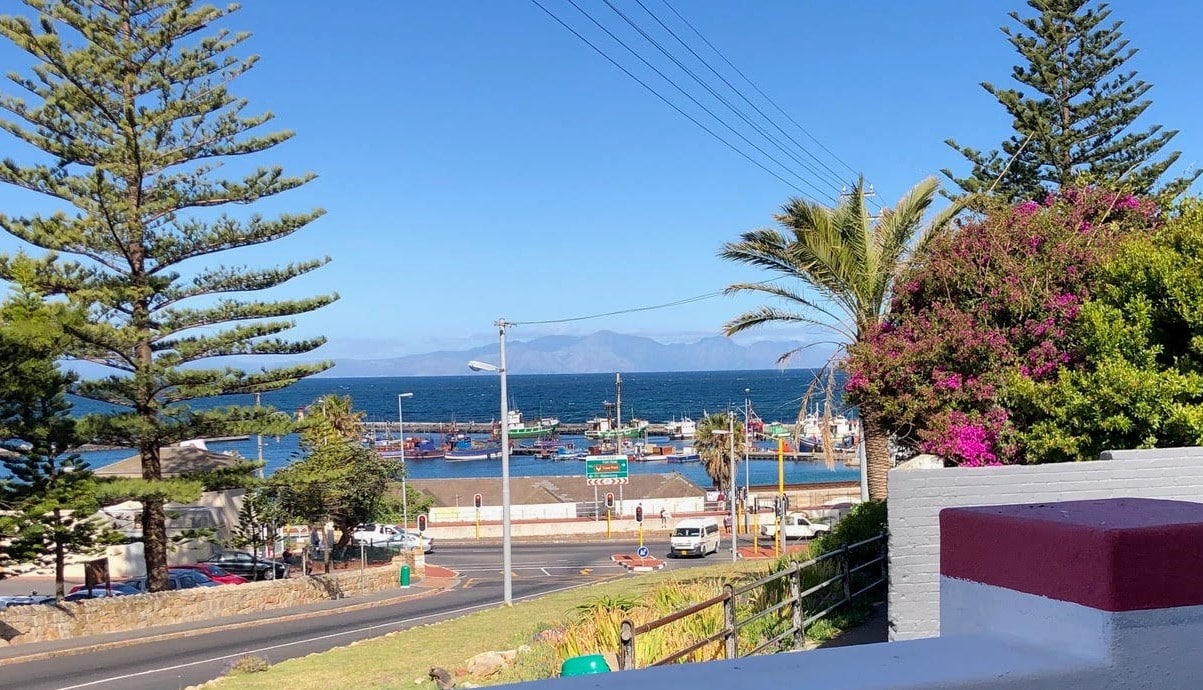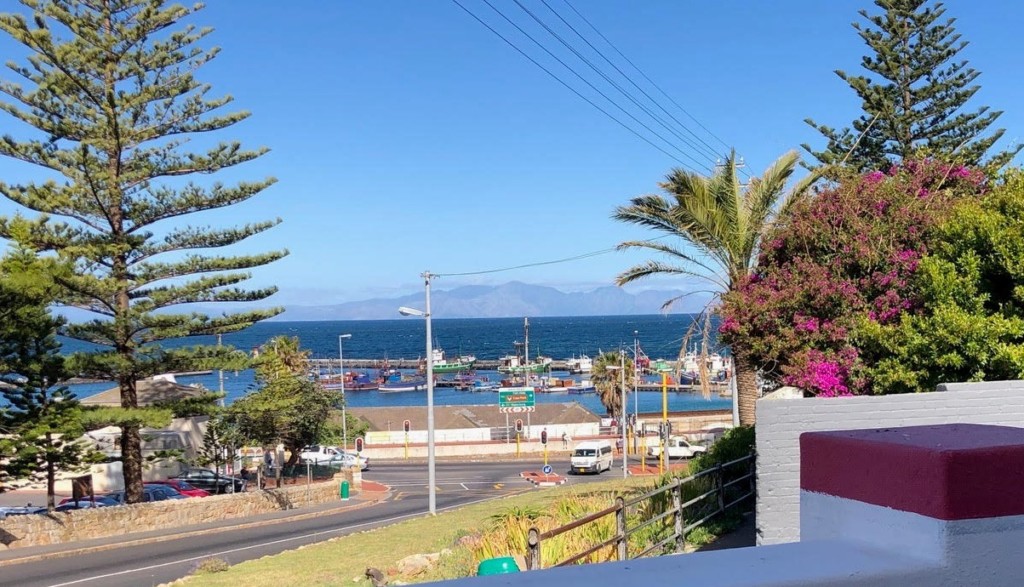 Ramdayal is breathing new life into the corner. Her curry portions are huge, and priced low. She has business-smarts – offering family specials, Christmas buffets and private party specials – but I think it's the lamb curry.
What a beautiful thing this is. Glossy and chocolate-coloured, the first thing you notice is the chunkiness: fresh curry leaves, whole spices, chunks of cinnamon, half potatoes and great wodges of lamb on the bone. It's as oily, earthy and spicy as it should be – it tastes like what it is: a family recipe perfected by three generations of very good cooks – but the amount of meat, and the tenderness of it, is remarkable. I have no idea how Ramdayal affords to sell what is essentially a double portion of curry – and arguably a triple portion of meat – for under R100.
The chicken curry is just as good. These Durban-style meat curries are essentially big mouthfuls of meat and potato in a thinnish spicy gravy. They work very well with a roti in one hand, or in a half loaf, as a bunny chow. Even though the sign on the wall says "Indian Cuisine" JJs is not in the business of serving korma-type curries with neat strips of meat in a thick beige sauce. No. This is hearty, robust South African food. Ramdayal's lime pickle is as chunky as her curries, with wedges of hot, sour lime in red-tinged oil.
I'm a fan of her moong dal. I've had it three times as a main course. It's made with green legumes – specifically, Indian mung beans – as well as literal handfuls of fresh thyme, fresh mint and fresh coriander. I really like the mini carrot salad she serves with all her curries. It's bright, fresh and tangy.
When a customer places an order at JJ's, the smell of fresh garlic hits the air. Ramdayal's curries are good not only because she's generous – and because she uses and adapts her grandmother and grandmother's recipes – but because she doesn't skimp on fresh ingredients. A curry without freshness tastes musty. Using old spices from the cupboard, and dried herbs instead of fresh, produces an amateur-tasting curry. Ramdayal would no sooner use stale spices or sprouting garlic as she would serve you a three-day old roti.
Alongside Ramdayal's kitchen and dining room, with its own door onto Harbour Road, is a well-stocked neighbourhood tuckshop. This is where children from the fishermens' flats come to buy sweets and where the guys who sit on the corner buy single smokes. JJ's is spitting distance from popular restaurants Harbour House and Live Bait in one direction, and Salt and The Olympia Café in the other, but JJ's is not here for the flat-white-and-pastry crowd. JJ's clientele generally consists of Kalk Bay residents who don't live in "the village" – that cottagey, cobbledy bit that officially ends on the other side of Clairvaux Road.
Personally I don't love Ramdayal's breyanis – I find them too dense – and her butter chicken is so pale and creamy it reminded me of macaroni cheese. Her rice portions are regular-size and the rice itself is nothing special. Her roti is good but not brilliant. Children like her bunny chows, but they're not for me.
My advice is simple: get the lamb curry. Get six and freeze them. Invite people over and serve it. Have it with buttered toast if you must – I have, when I ran out of rice – but don't miss it. The JJ's lamb curry (for two) is R98 well spent.
JJ's Indian Cuisine: 061 714-1978; 4 Harbour Road, Kalk Bay
Daisy Jones has been writing reviews of Cape Town restaurants for 12 years. She won The Sunday Times Cookbook of the Year for Starfish in 2014. She was shortlisted for the same prize in 2015 for Real Food, Healthy, Happy Children. Daisy has been a professional writer since 1995, when she started work at The Star newspaper as a court reporter.

Attention: Articles like this take time and effort to create. We need your support to make our work possible. To make a financial contribution, click here. Invoice available upon request – contact info@winemag.co.za
Like our content?
Show your support.
Subscribe