Evening tea at the Mount Nelson, Cape Town
My friend's husband was horrified that we wanted to go to The Mount Nelson. He muttered phrases like "edifice to colonialism", "ridiculous pink walls" and "posers who call it 'The Nellie'".
I said I wanted to go because they do an evening tea now, and he might recall that my family is from the north of England, where supper is actually called tea. That in fact, I used to call supper tea.
I was also interested in the fact that The Mount Nelson was purchased last year by Louis Vuitton, a fashion label.
He said that was weird and interesting, but he still wasn't coming – of course not, dear, said my friend – and if he had his way we would all live in East German concrete tower blocks.
And so it was that his wife and I found ourselves free of family, driving through the pillared entrance to the hotel, up the treed driveway flanked by the peachy-pink walls of the garden suites, and finally up to the brass-framed doors of the foyer.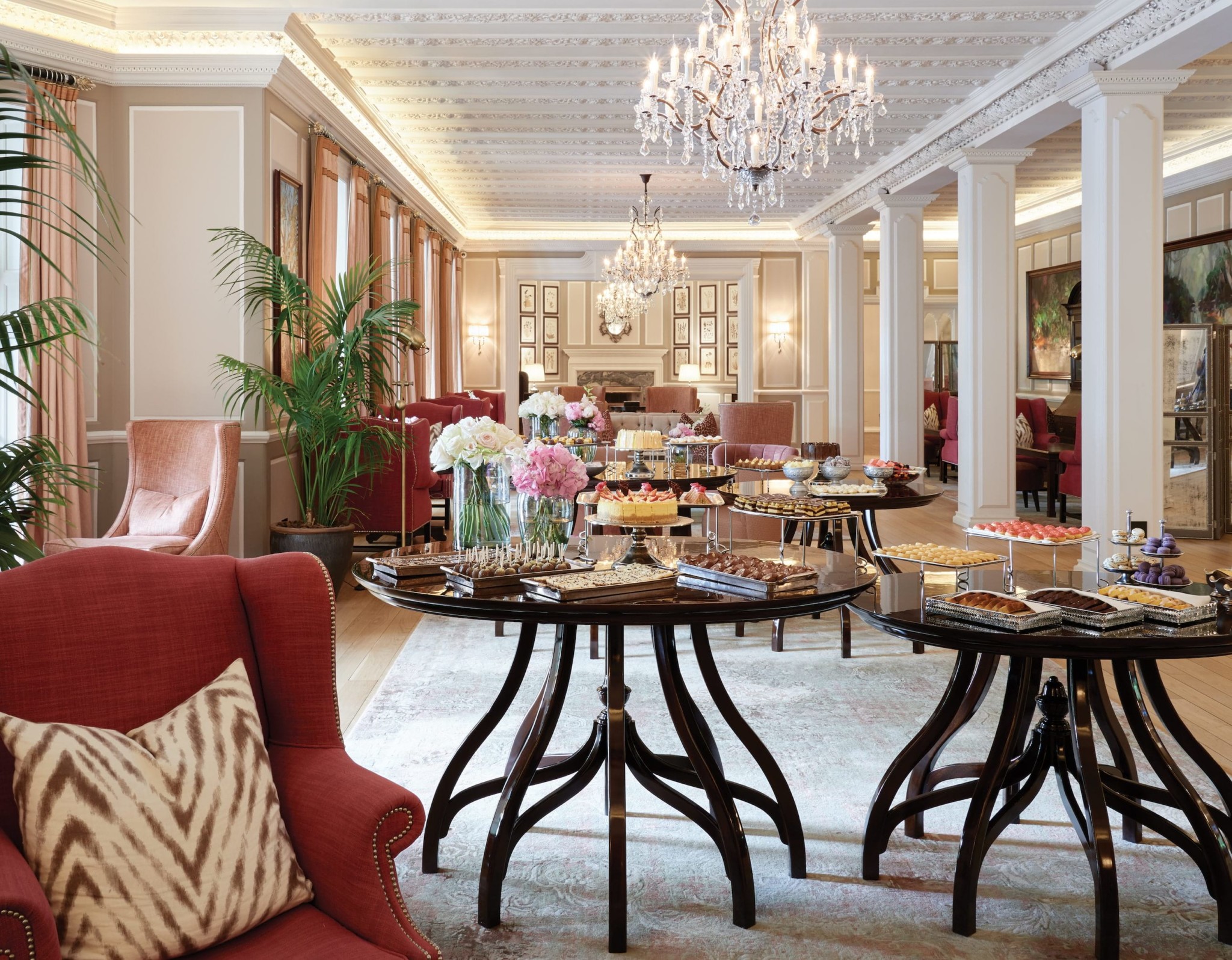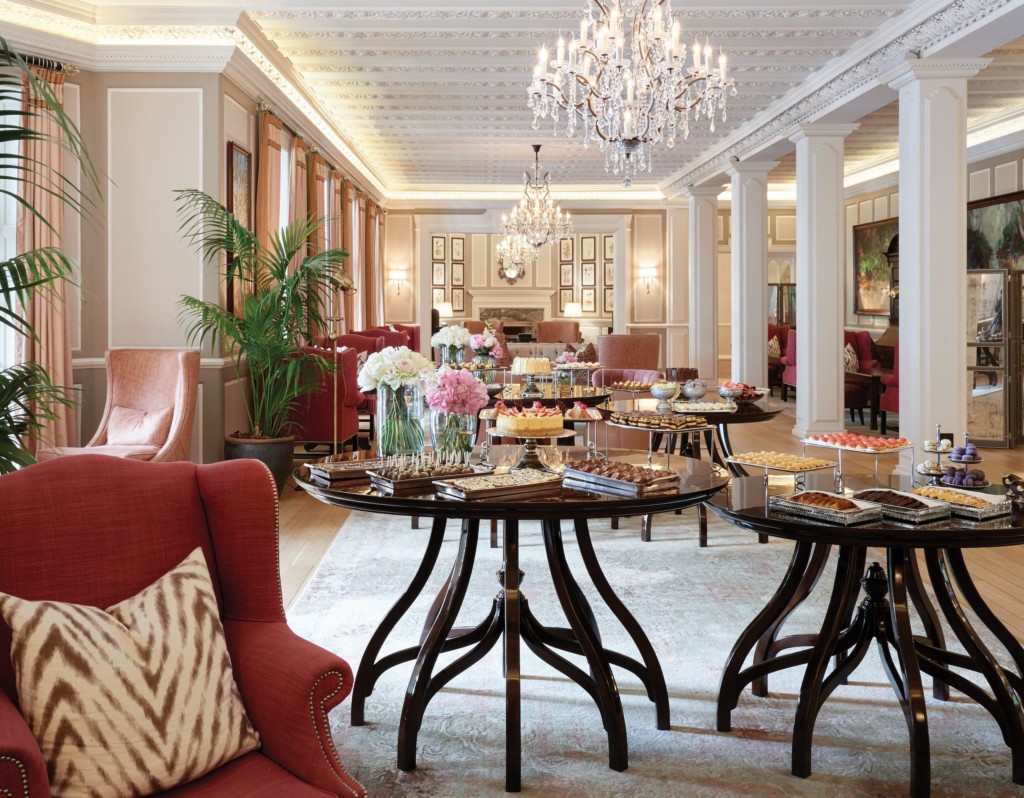 The Mount Nelson is a bit odd. There are a lot of chandeliers and clashing shades of candy floss, apricot and guava. There are a lot of elderly foreigners about, sometimes wandering through the lounge dressed only in towelling gowns. It's anyone's guess what it is about the Mount Nelson's brand that persuades overseas guests to pay in double figures for a suite. Happily, my friend and I were not troubled by unanswerable questions such as these. We were here for tea.
It was wonderful. Especially the tea. Especially our tea sommelier Daryl Daniels, who gave us a cheerful and confident lesson in white, black, red and green teas; teas from China and Malawi; teas from India and Japan and the best way to flavour rooibos with cocoa.
It's not often that I sit down for a meal and find myself more delighted by the drink than the food. Readers of Winemag, this is not unusual for you. You are all about the sipping, less about the chomping.
As wonderful as the sweet and savoury treats were, what I will remember is the teas that arrived with our second course: my Nine Life Spices blend – a mix of dried cinnamon, ginger, cardamom, cloves, aniseed, rosemary and thyme – and my friend's Apple Cinnamon Lapacho, made from the inner bark of the Tecoma-Lapacho tree. According to Daniels, lapacho is to Argentina what rooibos is to South Africa: a caffeine-free local tea with much-vaunted medicinal value.
When we poured our teas the air was filled with scents reminiscent of Indian markets (from my whole spices) and wooded Alpine resorts (from my friend's tree bark, apple and cinnamon). The joy of real, loose leaf tea is that the tastes and fragrances are wholly natural. One is so accustomed to the synthetic, supermarket flavours of fruit and spices – not to mention the sour tastes of teabag bleach and glue – that the vapours of real ginger, cardamom and apple hanging steamily in the air is a revelation.
We ordered the spicy tea and the lapacho from the Herbal Infusions page, on Daniels' advice. He wanted us to have something light and sweetish with our cakes and scones.
As the light dimmed over the terrace and the hotel's verdant garden – and as bespectacled dinner guests started to arrive in expensive-looking pumps – I sipped my beautifully balanced infusion and nibbled on an apricot-perfumed coconut ice followed by an expertly flavoured vanilla profiterole.
My friend – a brilliant baker – meanwhile admired the plumpness and warmth of our fresh scones. "They might have been made with double cream as well as butter," she said.
Earlier, when the sun was still strong, Daniels had recommended that we choose a robust black tea to go with our savouries. Very few teas on the Mount Nelson tea menu can take milk, but my Kenyan Marinyn could. Like the Yorkshire lass I am, I drank cup after cup of strong tea with lovely little sandwiches – cucumber, salmon and egg – as well as outstanding pastries: a deeply savoury basil and olive tapenade puff pastry finger; an unfaultable samoosa and a heavenly mushroom pie.
My friend opted for a white Chinese tea, the famous Bai Mu Dan – or White Peony Flower – from the Fujian province. It was as delicate and elegant as a young ballerina. My tea – like most black teas – was made from the bushy part of the tea plant, dried and fermented after picking. White Peony Flower tea is made from dear little tea buds, collected and air-dried prior to opening.
My friend was impressed with her vegetarian pakoras (Indian-style battered and deep-fried vegetables), as well the Mount Nelson fig preserve served with our cheeses. It reminded her of dark, Portuguese fig jam. She proclaimed the chilli bite delicious.
After the food, Daniels brought us a "palate-cleansing" cocoa husk and rooibos tea. He was involved in the creation of this blend. Cocoa beans were unusable as their fattiness clouded the tea; hence the husks. It was a strange experience, drinking a refreshing, clear drink that smelt and tasted like a hot chocolate. The lightness of the beverage was very welcome at the end of the meal.
My friend and I both found the sweets in general to be overly-sugary, and the amount of food for both courses excessive. On the up-side, we were provided with not one but three take-away boxes, which we crammed with cold meats, cheeses, pies, cakes, fudge and more. Our preference would have been for less food and a lower price (including a generous tip, I paid R1000 for us both). But The Mount Nelson is not about economy, and certainly a single plate between two does not have the same effect as triple-tiered tea stands.
Besides, the real luxury of our evening tea was the time and attention we were given by Daryl Daniels. One of only two tea sommeliers in Africa (the second, Craig Cupido, is also employed by the Mount Nelson), Daniels is able to share rich knowledge related to each of the 40-plus teas on the menu. He and Cupido are also able to lead the traditional Gongfu tea-tasting ceremony, and the hotel offers tea and amuse bouche tastings with four, six or eight courses.
Back home I discovered that Belmond, the hotel chain of which The Mount Nelson is part, was indeed sold last year. Belmond was bought by LVMH, the French luxury goods group that owns not just Louis Vuitton but also other brands such as Moët & Chandon and Christian Dior.
Evening tea is from 6-7.30pm. A selection of Methode Cap Classique and French Champagnes – including Veuve Cliquot Yellow Label and Moët & Chandon – are available by the glass or bottle with afternoon or evening tea.
Belmond Mount Nelson Hotel: 021 483 1000; 76 Orange Street, Gardens
Daisy Jones has been writing reviews of Cape Town restaurants for ten years. She won The Sunday Times Cookbook of the Year for Starfish in 2014. She was shortlisted for the same prize in 2015 for Real Food, Healthy, Happy Children. Daisy has been a professional writer since 1995, when she started work at The Star newspaper as a court reporter. She is currently completing a novel.
Attention: Articles like this take time and effort to create. We need your support to make our work possible. To make a financial contribution, click here. Invoice available upon request – contact info@winemag.co.za
Like our content?
Show your support.
Subscribe