Tim James: Managing tannins in Paarl
By Tim James, 30 November 2020
When I wrote last month about Paarl's unfortunately lacklustre image, there was much rueful agreement that it was a problem. Not least from some producers, who correctly suggested it was time for a visit to be reminded about the unfairness of that image. A few weeks back I was in the Voor Paardeberg ward, where the producers evade the problem as much as they can by marketing their wines under the ward name. Rhebokskloof, however, is one of those without such a resource: Paarl they ineluctably are, and they must be proud of it. And have every right to be so, as I was reminded last week.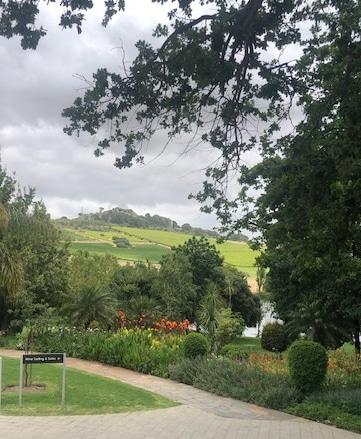 For visitors, Rhebokskloof is a most attractive destination altogether, on the very pretty low northern slopes of Paarl mountain (providing varied aspects for vineyards what's more), with a good restaurant (now including a proper pizza oven – but I had deliciously-done salmon on my visit) and all sorts of facilities for hosting business functions, getting married, riding bikes, etc. It's owned by a big construction company – I wondered why, given the generally modest returns from wine, but there are clearly opportunities for development – with a GM in the form of Martin Gebers (big brother of winemaker Nick Gebers at Post House), who was at Warwick before the ownership changes there.
Fortunately, while I must presume Martin has a good accountant's feeling for his bosses' investment, and he has overseen some significant building developments on the estate as well as a useful revamping of the wine packaging and pricing, he also has a genuine feeling for wine and its needs. Which means support for Rolanie Lotz, ruling the cellar since 2007, and André Rousseau looking after the 35-odd hectares of vines and vanquishing aliens in the large area of mountainside fynbos (André did a great job tending vines and wines at Constantia Uitsig back in the day, and also has his own small brand, Rousseau Wines).
So what of the wines? There's no denying that this is a hot area, and Rhebokskloof grows and makes wine mostly from Mediterranean varieties, and mostly red ones. That "mostly' is relevant, because clearly one of the most successful grapes on the property is chardonnay, used in three wines. The flavourful Cap Classique 2016 stands out from the crowd in having 56 months on the lees and being properly dry. The standard Rhebokskloof Chardonnay 2019, modestly oaked and aiming at understanted elegance rather than power, is good value for R95 cellar door. And I'll make the point only once, but it applies generally, especially to the central estate range, the value is good here compared with wines from more fashionable appellations – most unusually, too, in these times of wine-price inflation, the prices have come down recently. The top-range chardonnay, the small-quantity, single-vineyard Sandstone Grove 2019 (R250), is much more impressive – well balanced, complex and interesting.
Chardonnay is the junior partner in the entry-level Flatrock White, with chenin. The 2020, to be released soon, is forward, fruity and bright, at a mere R65. The Flatrock Red 2018 (R75) is from shiraz and pinotage with a bit of spicy durif (petite sirah); ripe and rich and decently grippy. I see from the (rather stylish) website that there's a special on this range right now, making them unquestionably good buys for your holiday plonk.
The Rhebokskloof Chenin Blanc (R75) is flavourful, quite fresh and lively, unoaked and fair enough. That mid-range is completed by three reds: a Shiraz 2018, a Pinotage 2018 and The MDS (Mourvèdre, Durif, Shiraz) 2017, all at R118 a bottle. They are rich and ripe (but with nothing at all excessive in that), decent, pretty easygoing, and pleasing; I enjoyed the Shiraz most, finding it not only more interesting but that bit drier on the finish.
One quality that I remarked on all the reds was the quality of the tannin structure – the tannins were all rounded (as to be expected from ripe grapes, really), and all beautifully balanced with the flavours and the acidity. Nothing rough and raw, as often with very young wines. It was a quality even more noticeable in the most ambitious of the reds, another single-vineyard wine, the Black Marble Hill Syrah 2017 – which is also a big wine, showy but not lacking refinement, and with lovely aromas of spice, red and dark berries and fynbos.
Additives are not a subject that the trendier, "minimalist" winemakers of the new wave find occasion to discuss. So I was almost surprised when Rolanie, after I complimented her on the beautiful, approachably refined tannin structures of her reds (including even the Pinotage, a grape that is often a bit roughly-tannined), spoke about the role of added tannins in her wines, at various stages of the winemaking process. Tannin, in various forms, is a perfectly legitimate additive of course (and new or newish oak barrels are probably the most common form of this, though seldom discussed under that head). Although Rolanie does say that "the less you do with your wine the better", she has found that "adding tannins can even make the wine's tannins softer". I don't know what the long-term prospects are for a tannin-adjusted wine, but certainly Rolanie's expert ministrations are going to please a lot drinkers of youthful red wine.
Tim James is one of South Africa's leading wine commentators, contributing to various local and international wine publications. He is a taster (and associate editor) for Platter's. His book Wines of South Africa – Tradition and Revolution appeared in 2013
Attention: Articles like this take time and effort to create. We need your support to make our work possible. To make a financial contribution, click here. Invoice available upon request – contact info@winemag.co.za
Like our content?
Show your support.
Subscribe