SA wine history: A song and a dance about Altydgedacht
1
If Marie Crouse née Furter of Zonnebloem emerged as a talented woman winemaker in the 1940s (albeit mostly behind the scenes), she was followed in the 1950s by Jean Parker née Lang of Altydgedacht.
An art teacher from the Eastern Cape, Jean had never even tasted dry wine before her marriage to fourth-generation cattle, sheep, wheat and wine farmer Denis Parker, whose great-grandfather George Francis Parker had purchased the Durbanville farm in 1851. But in 1954, as a 29-year-old mother of two, she was widowed when Denis was killed in a shooting accident.
'A firearm wound of the head probably sustained when a .22 rifle which was found near the deceased at the time of the accident went off in some inexplicable way,' stated his death certificate. 'There is no evidence to indicate that any living person is criminally responsible for this death.'
Jean felt she had no choice but to carry on farming at Altydgedacht, but unlike Marie Furter, she knew nothing about winemaking. 'So I rushed off to Elsenburg to do some short courses,' she told me when I interviewed her for a Wine magazine article in 2010. 'I was lucky because of the gravity-fed cellar [built by her late father-in-law, Ralph, who had died in 1939]. I was also lucky that there had been a woman in charge before me – die ou missus [Ralph's widow, Daisy, who died in 1945, aged just 45, having managed the farm while her sons were away during the war].'
In the early years, Jean sold her wine in bulk to Castle Wines, before switching over to Monis at the suggestion of her neighbour, Phil Walker of Morgenster farm. They both worked with George Spies, the Monis and later Stellenbosch Farmers' Winery winemaker who was responsible for maturing and bottling their wines – and it's his initials, of course, which grace the wine widely regarded as South Africa's greatest red wine in history, described as a 'true classic' by James Molesworth in 2007 and given a perfect 20/20 rating by Jancis Robinson MW in 2015: the GS Cabernet 1966.
There is no absolute certainty that the legendary wine came from Altydgedacht, but Jean said that when Spies retired in 1981, he brought her a couple of cases of wine that he said she'd made – and they included the famous 1966 vintage as well as some 1962 and 1968.
That's all fairly 'modern' history – you can read my GS story here – but Altydgedacht (now owned by the Parker family in partnership with the Van der Merwe family of VDMV Property Group) is a farm that could make much more of a song and dance about its past. It even has a Napoleon connection!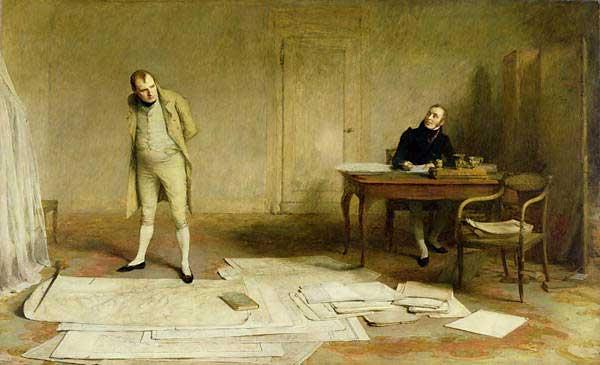 In short, when the exiled emperor's aide, the Baron Emmanuel-Augustin-Dieudonné-Joseph, Comte de las Cases, was caught smuggling letters to Europe, plotting his hero's escape from St Helena, he was summarily removed to the Cape to await a ship back to Europe. It was during this time that he famously arranged for Constantia wine to be shipped to Napoleon, but his base was Altydgedacht – then owned by Franciskus Josephus Becker and a 'safe' half-days coach ride from Cape Town.
Despite being 'removed to the very extremity of the civilised world', the Comte recorded that he was treated with 'more than kindness'. He made the point that Becker was 'not my jailor, but merely my host' and was delighted to find that locals were far from unsympathetic to Napoleon: 'The most victorious gamecock in the neighbourhood was called Napoleon! The swiftest racehorse was Napoleon! The most invincible bull in the country was Napoleon!'
But I didn't intend for this to be a story about alpha males. Far more interesting, I think, is the fact that Jean Parker was not Altydgedacht's first female owner/winemaker. Right at the very beginning, on 7 July 1698 to be precise, the farm was granted to a woman: Elsje van Suurwaerden.
Elsje (whose name lives on in places including Elsieskraal and Elsiesrivier) was born at the Cape on 8 May 1662. Her parents were Hendrik 'Snijer' van Suurwaerden and Margareta 'Grietjie' Meeckhoff. (One of those few very intrepid single women to travel to the southern tip of Africa, Grietjie had arrived on 26 March 1658 and was married just two weeks later, on 9 April 1658. She seems to have been an exceptionally beautiful woman, based on the poet Pieter de Neyn's description of her – on the occasion of her second marriage to Willem van Dieden in 1672 – as volmaakte or 'perfect'.)
Elsje would end up having three husbands, all of them Company officials. Her first marriage, on 8 June 1681, was to Albert Jansz van Breugel, the merchant, dispensier and later fiskaal who died in 1686 while on a slaving expedition to Madagascar. On 8 May 1689, she married Andries de Man, merchant and sekunde (second-in-command) to Simon van der Stel (who witnessed the baptism of their only child, Maria Elisabeth, on 20 May 1691).
In the late 1680s, De Man's duties had included supervising the Company's new sheep kraal in the Tijgerbergen area, and it seems he started farming there himself, even though no land was officially granted to him. In 1693, however, following his appointment as president of the Orphan Chamber (which administered intestate estates, especially those involving minors), he was granted the Table Valley property later known as Welgemeend. This was valued at 6,000 Rixdollars in his estate inventory, dated 15 December 1696, where suddenly also included was 'a farmstead located in de Tijgerbergen…built and used by the estate holder' (valued at 8,500 Rixdollars).
The very day after her late husband's estate was wound up, the 33-year-old Elsje van Suurwaerden married her third husband, Hendricus Munkerus, who had arrived at the Cape only the previous year as an adelborst (midshipman). It's noteworthy that when De Tijgerbergen was officially granted to Elsje in 1698, she was identified as the widow of the 'under-governor', Andries de Man, with no mention of her current marital status. (Similar to how Steenberg was registered in the name of Catharina Ustings, the Widow Ras, a decade previously.)
Munkerus steadily climbed Company ranks, his roles including landdrost of Stellenbosch, assistant merchant and cashier. Kept busy by the Company, he contracted the sailor, Christoffel Hofman of Hamburg, to work at De Tijgerbergen as a bricklayer, starting in September 1701 and finishing in September 1703. (The cellar at Altydgedacht is known with some certainty to date from this time.)

In December 1703, Munkerus was appointed Political Commissioner ('to inspect the accounts, etc') but little over a year later, on the morning of 29 January 1705, his servants found him lying dead on the floor of his bedroom, 'his wife being in the Tijgerbergen on her farm'.
According to the official report: 'He lay in his underclothing with a Japanese cloak around his body, having fallen forward with his face to the earth. His whole skull, as far as above the nose, was found shot away with a pistol shot and smashed. The brains were scattered about the room…'
It was concluded that Munkerus had taken his own life: 'This was confirmed by the presence of a discharged pistol lying near the body, a small powder horn filled with powder on a chair before the bed, and three pistol bullets found in his pockets.'
His suicide happened just as disgruntled vrijburgers (freemen) were mounting their campaign to discredit governor Willem Adriaan van der Stel, who they claimed had 'oppressed and persecuted' Munkerus until he was 'finally driven to despair'. Van der Stel responded that 'no more wicked and libellous lie could be invented' (except perhaps regarding his beloved Vergelegen?) and that Munkerus had 'always suffered from a mournful and melancholy spirit, and always felt aggrieved by all worldly matters, however trivial they were, [until] finally he came to this desperate resolve'.
A detailed inventory of his estate, drawn up on 20 May 1707 (MOOC8/2.8), shows that Munkerus and his wife were wealthy, relatively speaking. In addition to their Table Valley property and De Tijgerbergen farm, their possessions included gold and silver (coins as well as other items, measured by weight), kists of Chinese silks and other fine materials, several paintings and a vast library of books (including one listed as Samuelus Munkerus artis poetica periculum 1688, which prompts googling and leads to the discovery that Samuel Munkerus – obviously a relative – was married to Alida Six, the sister of Simon van der Stel's wife, Johanna Jacoba Six).
More relevantly, a less comprehensive inventory dated 20 May 1705 (MOOC8/1.84) shows that farming activities at De Tijgerbergen included winemaking (six leaguers had been produced, valued at 90 Rixdollars each). By 1709, according to the Opgaafrol (census/tax roll), there were 30,000 vines planted on the farm.
Elsje van Suurwaerden didn't marry again. She died in 1713 (the year of the smallpox pandemic) and her farm went to her daughter, Maria Elisabeth, who in 1711 had married Jan de la Fontaine, a 'quietly efficient' Company official who would later became governor of the Cape. In 1714 they sold the farm to Samuel Walters from Slovakia, who had already acquired the neighbouring farm, Bloemendal, through his marriage to Maria van Niekerk (née van der Westhuizen).
Another wealthy widow? I guess I've got some more digging to do.
Bibliography
De Neyn, Pieter: Vrolyke Uuren, bestaande uit verscheide soorten van mengel-digten, Volume 1, Jan Bouman, Amsterdam, 1681
Inventories of the Orphan Chamber, Cape Town Archives Repository, South Africa
Leibbrandt, HCV: Precis of the Archives of the Cape of Good Hope (Journal, 1699-1732; Letters Received, 1699-1708), originally published by W.A. Richards & Sons, 1896-1905, digitised by University of California Libraries
Walters, N: The Children of Altydgedacht: The cultural history of an old Cape wine farm, 1690-2010, privately published, Cape Town 2012
Joanne Gibson has been a journalist, specialising in wine, for over two decades. She holds a Level 4 Diploma from the Wine & Spirit Education Trust and has won both the Du Toitskloof and Franschhoek Literary Festival Wine Writer of the Year awards, not to mention being shortlisted four times in the Louis Roederer International Wine Writers' Awards. As a sought-after freelance writer and copy editor, her passion is digging up nuggets of SA wine history.
Attention: Articles like this take time and effort to create. We need your support to make our work possible. To make a financial contribution, click here. Invoice available upon request – contact info@winemag.co.za
Like our content?
Show your support.
Subscribe